Preaching, Teaching and Various 'Word' Media
Current Messages by Bro. Todd A. Melfe
The Following are Available on either Cassette or CD, Please
specify your choice. The suggested donation for either is $2.00 ea.
The Testimony of a True Witness

The Roaring of Lions

Eagles

The Spirit of a Breaker

Get in the Water

Give no place to the Devil

Seek out the Old Paths

The Elijah Message

In the Beginning was the Word

Power & Authority PI

Power & Authority PII

The Pulling down of Strongholds

Man Three Dimensional

Birth Pains

Power Series PI

Power Series PII

Power Series PIII

Power Series PIV

Faith Beyond the Natural Realm
The following mini booklet teachings are available for a suggested donation of $1.00 this is to cover shipping. Be Blessed!
1. Today's Christian in a Modern World - A fresh lookat presentation.
2. What Manner of Man are we?
3. The Plan of Salvation
Please Check Back Often, More to Follow!
Order Tapes,CD's & Books from:
Bethel Christian Ministries
PO Box 942
Hilliard, Ohio 43026
or
Make check or money order payable to Bethel Christian Ministries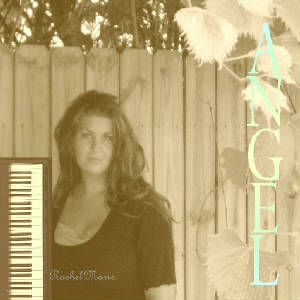 CRY
Music Ministry
New Just Released, the new CD by Rachel Marie - CRY
Also the first CD recorded by Rachel Marie
Angel
Each available for $5.00 ea. or both for
$7.00
Order From
Bethel Christian Ministries
PO Box 942 Hilliard, Ohio 43026
or
Make check or money order payable to: Bethel Christian Ministries